Word Maze puzzles are a challenging type of word search where the words form a maze. Free puzzles are available on this web site and on the Facebook page. Word Maze books are available through Amazon. The puzzles might be for you if...
You want to keep your mind sharp.
You want to keep your hands busy.
You want to improve concentration.
You want something to help relax.
You are looking for a fun pastime.
You are looking for puzzles with meaningful content.

In this sample puzzle, look for "SMILES ARE CONTAGIOUS." With patience, you can find meaning in the chaos.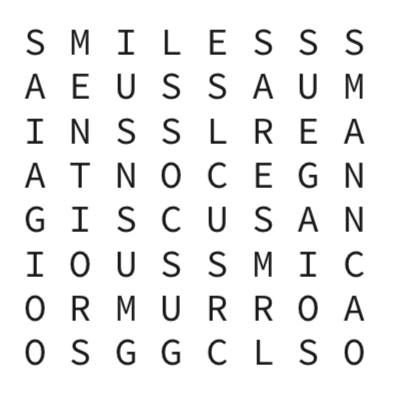 There are free puzzles on the Word Maze Books Facebook page, formatted for mobile, and they run from easy to hard. Something new gets posted every weekday.
There are also larger, free puzzles made for printing on a desktop:
Confucious and Theodore Roosevelt
Napoleon Hill and Barbara De Angelis
You might like one of these Word Maze books at Amazon.com (for a gift or for yourself):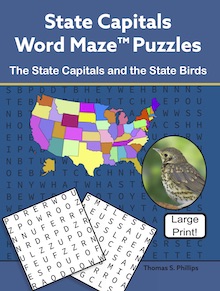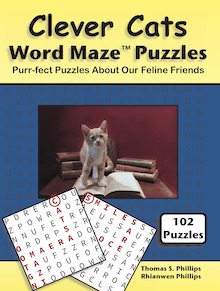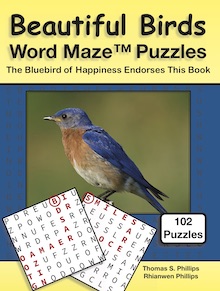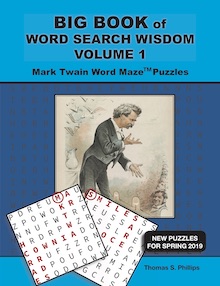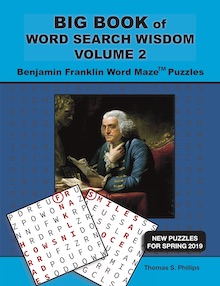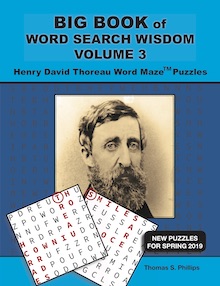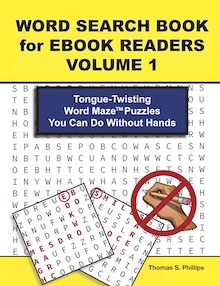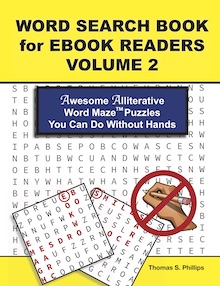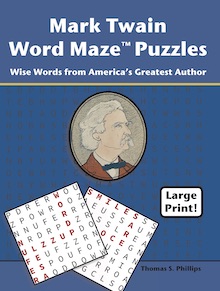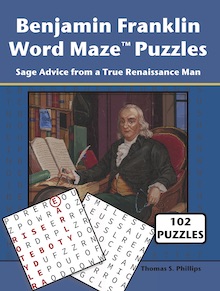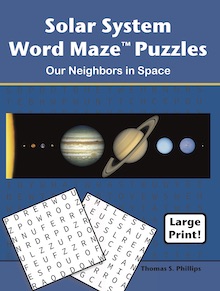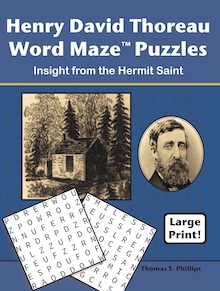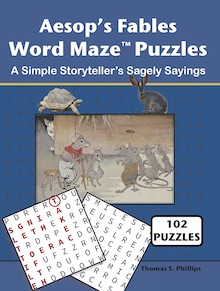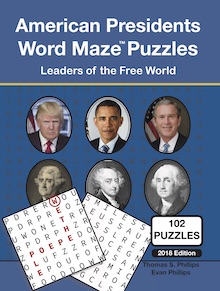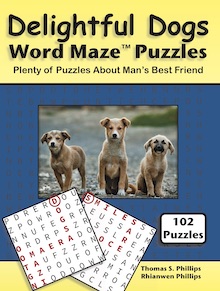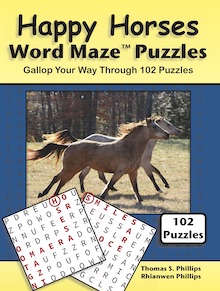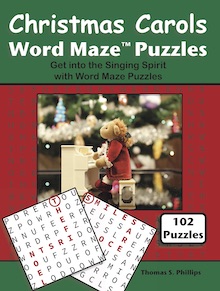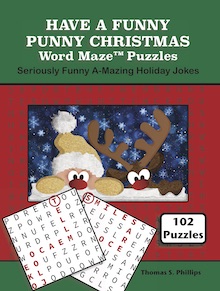 Humor
Looking for a good laugh? Check out the Terrible Stories series! They are not puzzles, but they are tons of fun.
| | |
| --- | --- |
| Warn your friends about this book. Marital spats aren't that uncommon, but this one is a world-ending doozy. A side-splitting raucous comedy and a quick read. Safe for everyone, unless you happen to live in Porksville, Kentucky. | Warn your friends about this book. A continuation of the Porksville story. Released in early 2019. |
Older eBooks
These were the original Word Maze ebooks. These original puzzle ebooks do not format as well on older ebook readers, but they can still be fun!
---
Thomas Phillips is a participant in the Amazon
Services LLC Associates Program, an affiliate
advertising program designed to provide a means
for sites to earn advertising fees by advertising
and linking to amazon.com.
Word Maze is a trademark of Thomas S. Phillips.
Copyright ©2019 Thomas S. Phillips.
All rights reserved.